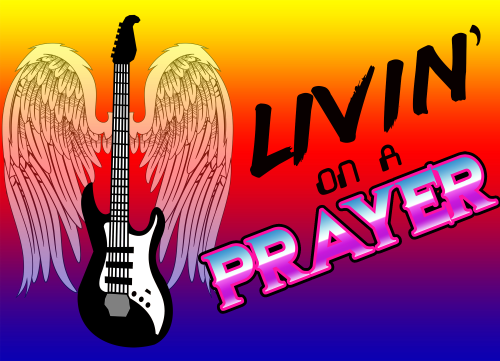 It's that time of year again! St. Mary School's 32nd Annual Blue & White Auction will be held on Saturday, May 18th at Fernwood Cellars Winery in Gilroy. The theme for this year's event is the 80s—Livin' on a Prayer. So get out those Members Only jackets and leg warmers and join us! This will be a fun-filled evening with great food and drinks, live music and dancing and a dream raffle as well as a live auction.
Tickets include dinner and wine at each table and are $75 each if purchased by April 12th, after that the price will be $85 each. School staff tickets are available for $50 each. If you would like to purchase tickets for yourself, sponsor a table or sponsor a staff member's ticket, please buy the ticket below. The deadline to purchase tickets is May 13th.
We will also be hosting a Dream Raffle. Tickets are available for $100 each and only 100 tickets will be sold. Winner gets first choice of any auction item (excluding orthodontia package) and must be present to win. Dream Raffle tickets can also be purchased below or at the event (unless we sell out prior).
The Blue & White Auction is a vital fundraiser for the school, collectively raising more than $850,000 over the years for much needed infrastructure improvements and special projects that would have otherwise been challenging or impossible to achieve. Thank you in advance for your support!