Where are they now? Ashley Ronsse
---
Kindergarten teacher Ashley Ronsse looks back at her time at SMS and is thankful for the solid Catholic education that she credits for taking her to where she is now.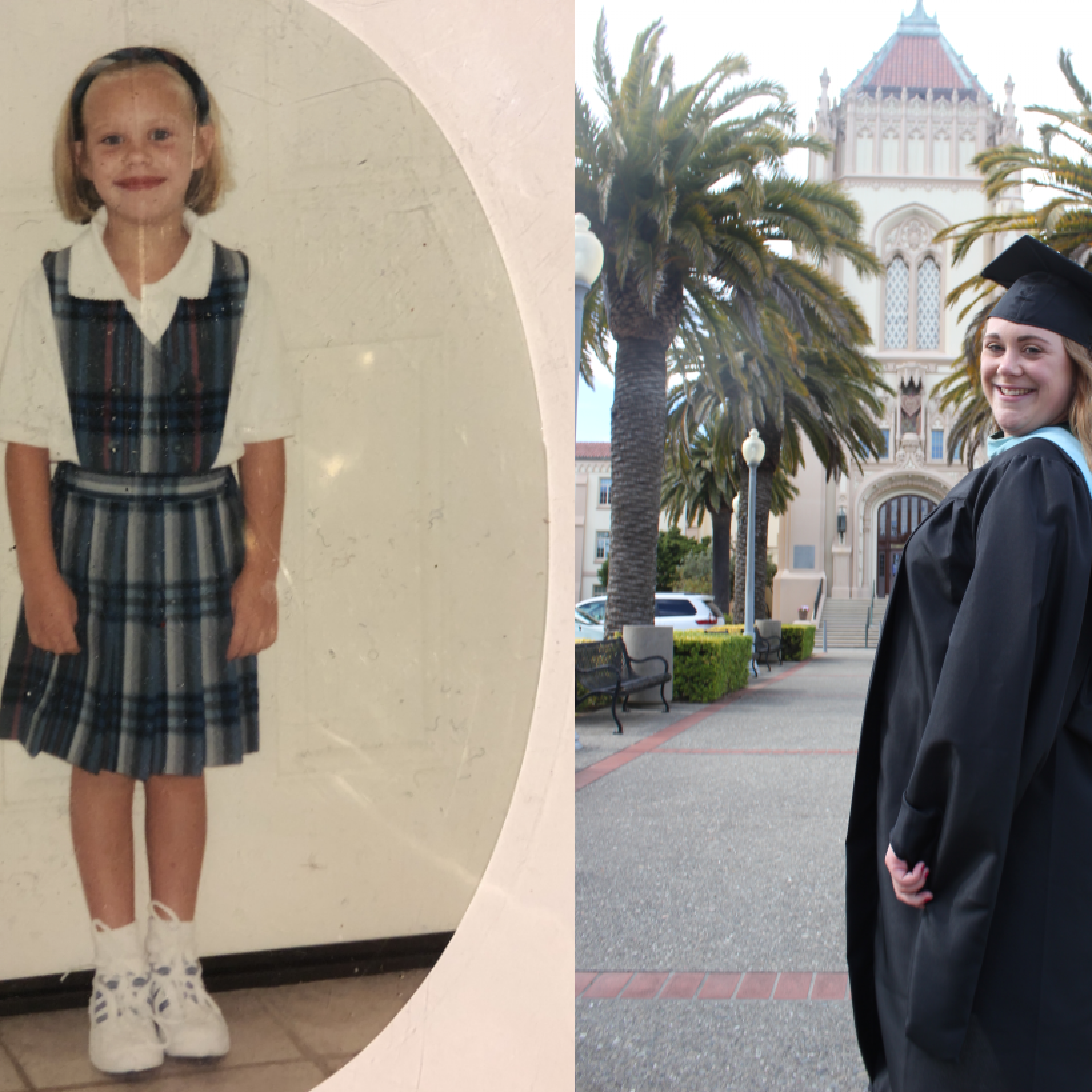 "My teachers at SMS influenced and helped me to find my path in life: teaching others," she says.
Ashley, the eldest of five children who all went to SMS over a continuous 20-year span, values the educational foundation established while at her elementary and middle school.
Upon graduating from SMS, Ashley went on to Notre Dame High School in San Jose and then studied Communications and Media Studies in college at Sonoma State University where she earned a bachelor's degree. After spending two years in marketing, she realized that she wanted more from her career. She wanted to make a bigger difference.
That drew her back to where her roots were laid—at SMS—and realized that her true calling was in Catholic education.
After spending one year working as a teacher's aide with the Saint Mary second grade class, Ashley received the opportunity to be the kindergarten teacher at Most Holy Trinity in San Jose. There she was able to blend her experience as a Catholic school student with the responsibility of Catholic school teacher.
Ashley now holds a Masters degree in Education and a preliminary teaching credential. This has made her fully appreciate the value and importance of a Catholic education. "Having a solid Catholic education was very important to me while growing up," Ashley shares. "For me, SMS was a safe place to grow, to learn, and to make mistakes."
Her favorite memory at SMS was serving on the student council. "Not only did it strengthen my relationships with other students and my teachers, but it also further developed my critical-thinking skills and better prepared me for high school and college." This experience led her to seek other leadership opportunities in high school and college.
"I always knew I wanted to be in the classroom. I loved being a student at SMS, and now I'm leading a class of my own. I'm grateful to have come full circle."
-Submitted by Marcia Loggins