Where are they now? Jenna Gutierrez
---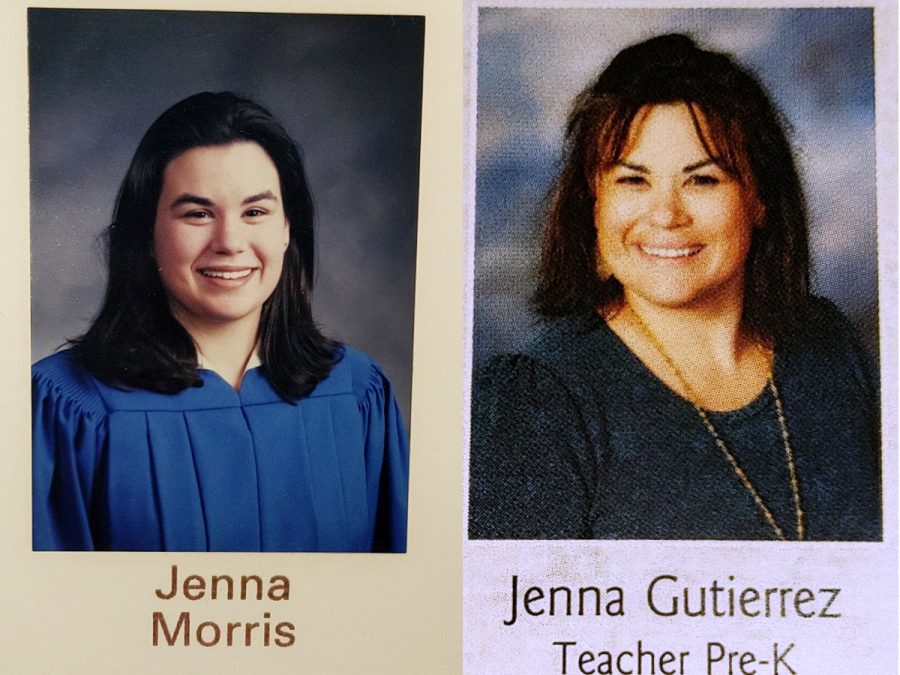 Submitted by Marcia Loggins
Did you know that St. Mary School TK and K teacher Jenna Gutierrez is a proud alum of our school?
That's right! Mrs. Gutierrez was a graduate of SMS and came back as a teacher in 2019.
Mrs. Gutierrez graduated from SMS and attended Presentation High School. She continued her education, earning her BA in Liberal Studies, multiple teaching credentials, Certificates of authorizations in Behavior Analysis, Autism, and English Learner, and Masters in Education.  
"It is a true honor and blessing to teach at the same school where my own roots were developed," says Mrs. Gutierrez. "The foundation that St. Mary School helped to build in me is something that I still carry with me to this day. Empathy, compassion, and kindness are just some of the qualities that I learned to embrace during my time as a student here at SMS. And now I get to teach those same qualities to my own students."
As if that isn't special enough, Mrs. Gutierrez's daughter now attends SMS. "There's so much joy in seeing my daughter in the very same halls where I have such fond memories," she says.
"St. Mary School is a special place. It's a community that taught me so much as a student, and now I get to give back and educate todays' youth and instill in them what it means to be a good human being."