Where are they now? Rylie Ellis Fikes
---
SMS alum Rylie (Ellis) Fikes is getting ready for the next chapter of her life: on Friday, May 14, 2021, Rylie will be graduating from the Occupational Therapy Doctorate (OTD) program from Creighton University in Omaha, Nebraska.
Rylie began the OTD program after graduating from St. Mary School, Presentation High School in San Jose, and obtaining her bachelor of science in exercise science, with a minor in psychology from Creighton.
"For me, it all started at St. Mary School," she reflects. "I was 18-months old when I began tagging along with my older sister to school events. My mom worked at the school, and I remember helping to stuff envelopes in the front office when I was three years old. Even at such a young age, I already felt a sense of community and belonging at SMS."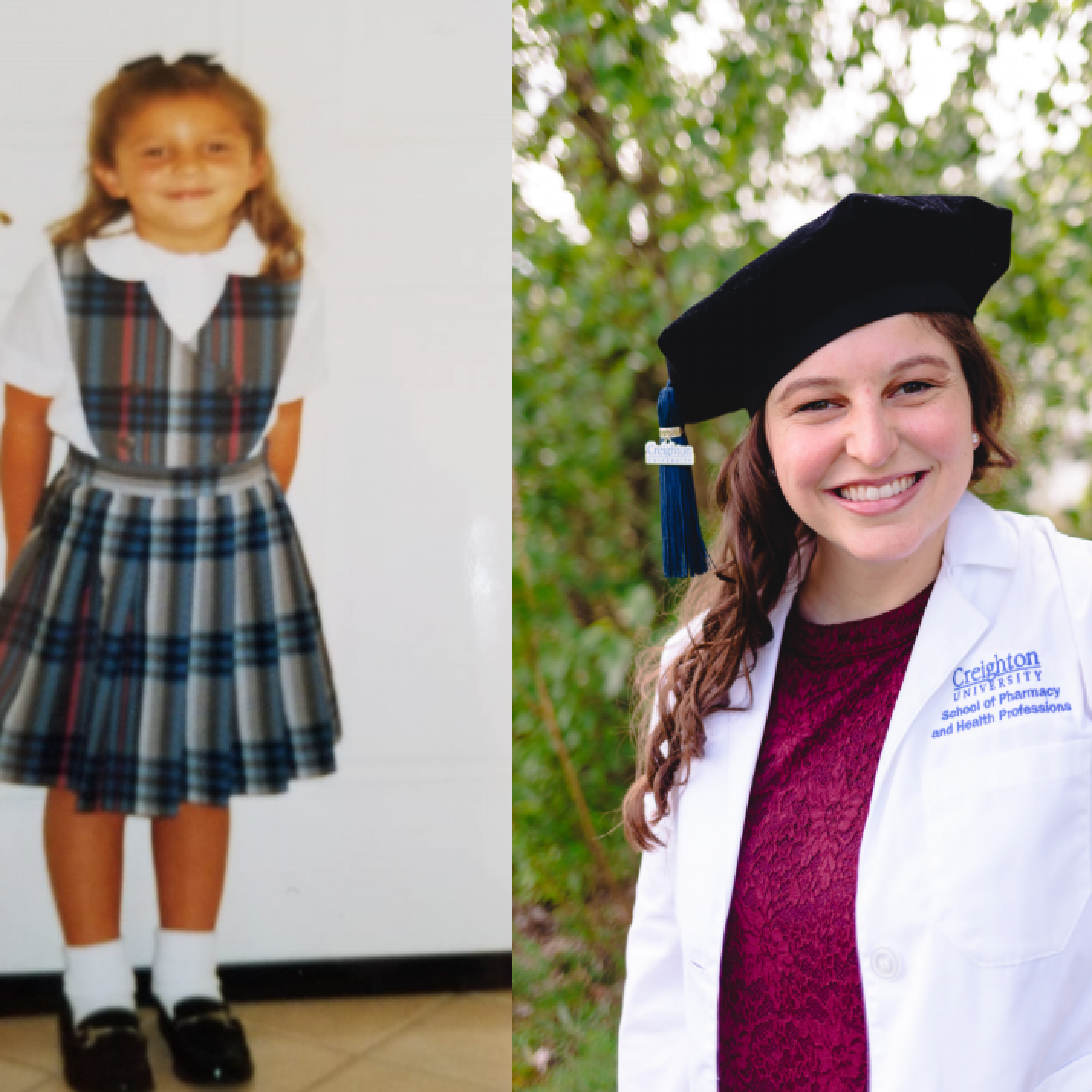 As a student at SMS, Rylie's favorite memory was being involved with the yearbook committee. "The teachers at SMS helped to build my confidence and encouraged me to step out of my comfort zone to try new things. I learned Photoshop, Adobe, and learned writing skills from working on the yearbook—things I probably wouldn't have sought out to learn on my own."
Rylie is looking forward to her career as an occupational therapist and a lactation consultant. "I am very excited to help not just moms, but entire families."
She adds, "I strongly believe that SMS truly develops well-rounded, compassionate people."
We couldn't agree more. Congratulations, Dr. Rylie Fikes.
–Submitted by Marcia Loggins